So you wanna rank top in search, do ya😋
The good thing is, you have a website. Getting your business online is a non-negotiable in 2022. Now we just need to get your site in front of your ideal customer🕺🏽
SEO or Search Engine Optimization is the process of making your site better for search engine.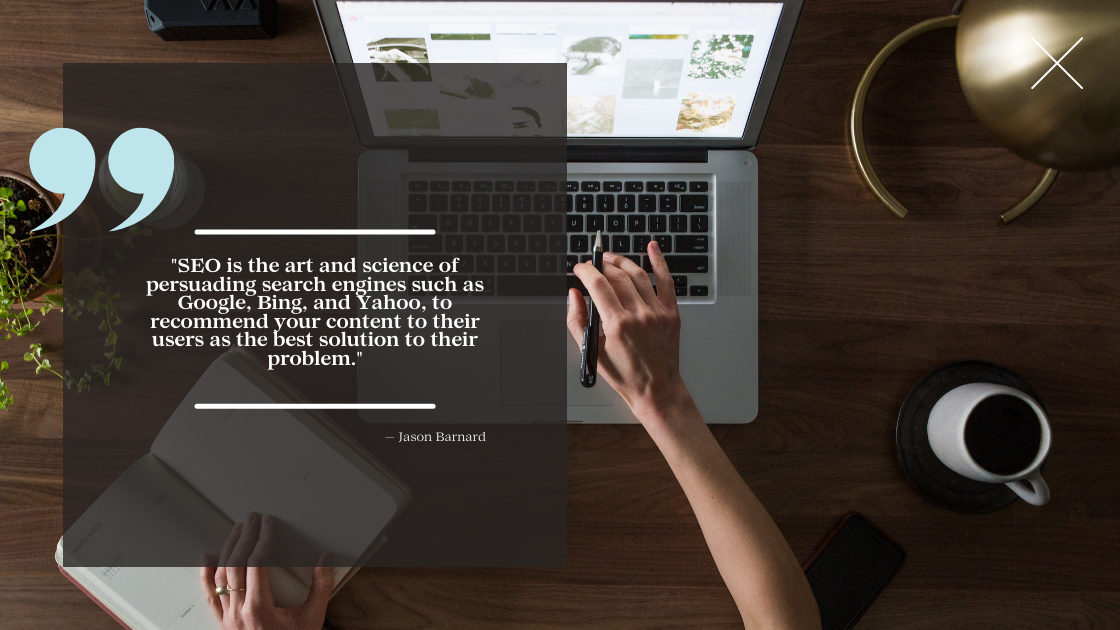 Here Are 5 Ways You Can Optimize Your Website To Improve SEO (Search Engine Optimization) & Rank Higher In Search
Keyword Research

Include Keywords In The Page URL

Use Alt Text In Images

Optimize Site For Mobile

Fast Page Speed
1. How To Use Keyword Research To Improve SEO (Search Engine Optimization)
Keywords are the words and phrases that people type into search engines to find what they're looking for. For example, if you were looking to buy a new jacket, you might type something like "mens leather jacket" into Google. 
The purpose of performing keyword research is to find words and phrases that users are searching for on Google and other major search engines. These terms are related to the products and services on your site. Now, more than ever, keywords have an increasing focus on searcher intent.
SEO keywords range from single words to complex phrases and are used to inform website content to increase relevant organic search traffic. Your audience uses them when searching for something related to your brand. This is why performing keyword research to find the right keywords for your niche is a crucial step to imrpove your SEO (Search Engine Optimization).
There are many tools you can use to perform keyword research such as SEMrush, Google Search Console, Ahrefs Keyword Explorer, Google Keyword Planner, & more!
Our current favorites here at Digital Kings are SEMrush & Google Keyword Planner!
Pro Tip: When performing keyword research make sure to include a variety of short & long tail keywords – as well as high & low search volume!
2. Include Keywords In The Page URL 
This is a very underrated tactic but helps in a variety of ways. 
First off, it can help your site's search visibility & at the same time instills confidence in the user that they are on the page they want to be on. 
Have you ever landed on a page that wasn't clear on what you were searching for & the URL didn't match either? It may not seem like a game-changing tactic,  but it helps with relevance & user-friendliness which should always be your top priority.
3. Using ALT Text In Images
This is also a very underrated tactic & an industry secret nobody talks about!
So what is ALT text? 
Fundamentally, the purpose of alt text is to improve accessibility by describing what an image is showing to visitors who do not have the ability to see them. However, it also helps search engine crawlers and so improves SEO.
Did you know your website is not the only place you can add ALT text??
Instagram & Facebook allows you to add ALT text to all the images you post & will pull up in search results also😉
So ALSO improving your Search Engine Optimization.
Tips for writing 'good' ALT text to improve Search Engine Optimization:
Do not keyword stuff

Be specific & describe the content of the image

Do not start off with "Picture of.." or "Image of…"

Include text that's part of the image
4. Optimize Site For Mobile
If you take away anything from this blog, PLEASE optimize your site for mobile users. 
It may not seem like it, but over half of your audience is viewing your content on a mobile device. Actually, let's get technical…
In the second quarter of 2022, mobile devices (excluding tablets) generated 58.99 percent of global website traffic – via Statista.
So if you haven't read the room yet, go make sure your website is mobile friendly.
5. Fast Page Speed Is Crucial To Improving Search Engine Optimization
Why is that? 
Well, the longer users stay on your site, the more Google will determine your site is relevant & well built & will continue to push it to more people searching for your type of content.
Google likes when a site has good user experience!
Fast page speed improves your conversion rate also😉
How long do you have to capture a users attention?
Less than 15 seconds. That's the average time spent on a website. And that's how long you have to capture someone's attention on your website. 
So make sure you're using those first 15 seconds to deliver your message & not loading a page screen.
So there are your 5 tips to improve your Search Engine Optimization!
PS. If you feel very over-whelmed with all of this information & would like to research an agency to out source your Search Engine Optimization Marketing, we have an amazing team of experts ready to help!