It's no secret that social media is taking over the online marketing game. It has become one of the best tools to advertise/market your business. People discover, learn about, follow, and shop from brands on social media, so if you're not on platforms like Facebook, Instagram, and LinkedIn, you're missing out!
 In this article I'm going to cover why social media marketing has become so powerful, which platforms should YOUR business be on, & dive deep into truly how effective SMM is for your business.
WHAT IS SOCIAL MEDIA MARKETING ??
Social media marketing is a form of digital marketing that uses social channels to advertise/market your business. However, it requires a little more effort than just posting whenever you feel like it & hoping to drive traffic to your business site. Social media marketing requires strategy & measurable goals.
 Some channels you might utilize are:
Instagram
Facebook
TikTok
Twitter
LinkedIn
Pinterest
Youtube
 The best thing about all of these channels is it's FREE to reach millions of potential customers/clients!
 A huge mistake I see business owners make is thinking social media is easy & attempting to DIY a strategy. That's when the frustration comes into play, when you aren't getting the results you wanted & no time to learn this skill yourself.
 Social media isn't complex, but it does take time, skill, & effort.
 So if you aren't willing to invest your time to learn, I highly recommend outsourcing this type of marketing to a professional to see actual results.
Which Social Media Platform is Best for Marketing a Business?
If you're not seeing results from your social media marketing, you might be on the wrong platform!
 Social media isn't one size fits all.
 So which platform should you be on? The one your target audience is on!
 This is where market research becomes so important. Throughout your research you will find which platforms your target audience spends most of their time. These are the platforms you want to be on.
 Check out this article on all the social demographics for each platform. Of course it boils down to more than just age – but this can give you a head start.
 For example, if you're selling a product/service that is geared more towards the new generation, TikTok & Instagram might be a good place to start. If your product/service serves an older generation or you do a lot of B2B deals, LinkedIn or Youtube might be a better place for you to start.
 Or maybe you need a good mix of both!
 This is why it's so important to have a social media professional dedicated to your business! They have knowledge & experience on how to navigate the social platforms to help you achieve all your business/marketing goals.
HOW EFFECTIVE IS SOCIAL MEDIA MARKETING FOR YOUR BUSINESS??
 Social media has become so powerful that if your business doesn't have an online presence, you're losing to your competitors.
 As of 2022, there are 4.9 billion active internet users worldwide. That's 62% of the world's total population.
If you're a business owner & don't want to reach 62% of the world's population, you might want to reconsider what you're doing.
The new wave of social media has a certain stigma that professional businesses can't be on Tik Tok or Instagram. This is a MYTH.
As long as you have STRONG branding & brand voice, you will showcase your business in a professional way no matter which platform you're on.
Repeat after me: you do not need to do TikTok dances to generate leads on social media.
Social media is only as effective as the effort you put into it.
 Small businesses that use social media marketing are 2x as likely to see an increase in revenue than those that do not. The Internet has a massive reach, and with the right audience, a small business can become very successful.
If you are investing in marketing, the most important step is to form a marketing funnel & implement strategies to guide users down the funnel.
I won't dive too deep into the marketing funnel, but I do want to touch on it a little to show you how social media marketing is important to the effectiveness of your online marketing.
There are 3 parts to the marketing funnel.
Top Of Funnel
Middle Of Funnel
Bottom Of Funnel
 Social media marketing is usually a top of funnel strategy used to increase brand awareness.
 Top of funnel strategies are some of the most important because how will you sell if nobody knows about your business?
 The first step to generating leads is to put attention on your top of funnel strategies to increase brand awareness.
Why is social media marketing important for your business?
 Aside from being one of the most powerful marketing tools right now, here are 5 AMAZING benefits to having your business on social media…
Build brand awareness (more eyes on your amazing biz)
Acquire leads at a low cost (whether you're doing your own SMM or you hire an agency, it is still one of the most cost effective ways to advertise)
Learn more about your audience (connect with your audience on a deeper level & build life-long relationships to increase customer loyalty)
Increase traffic & web ranking (did you know social media platforms are an actual website?? Yes users can find you on google through the right keywords & optimization)
Build a MEMORABLE brand (social media is visual – leverage that to stand out from your competitors & make users remember you)
Take a look at some stats we produced: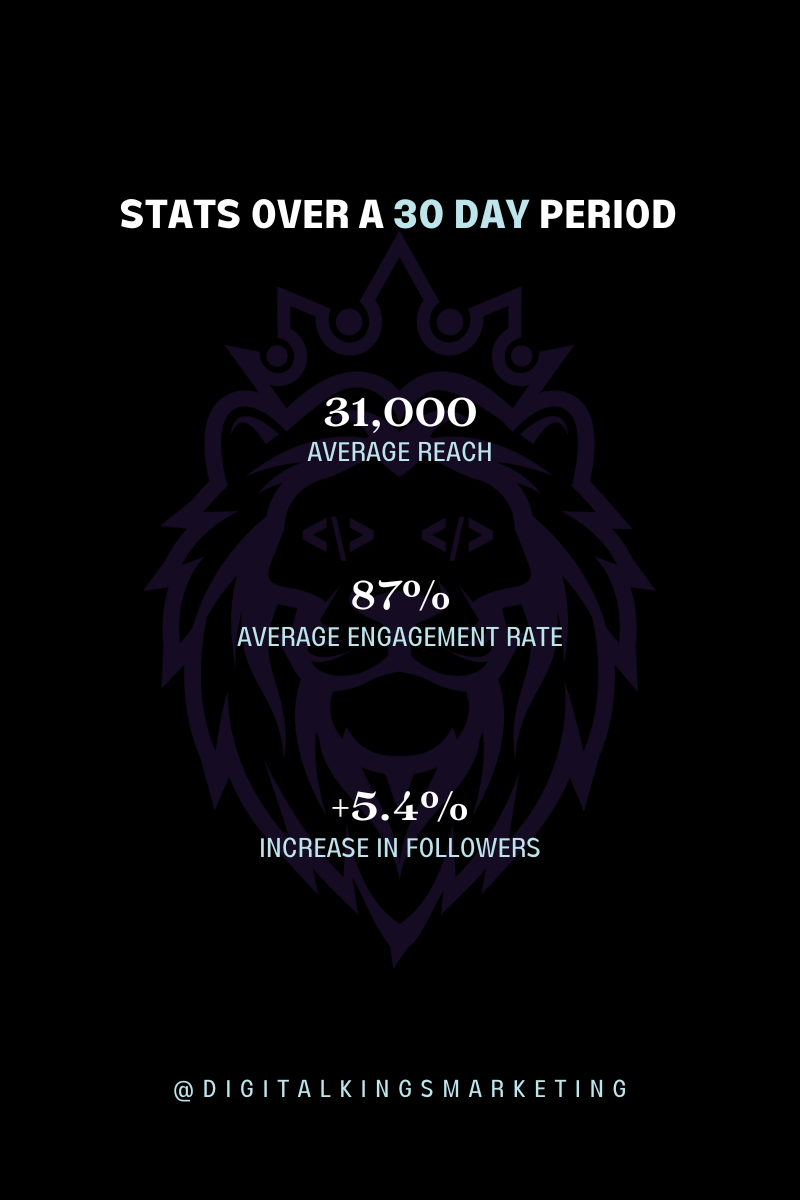 If you're struggling to find time to learn Social Media Marketing
If you're not seeing the results you want
If you think Social Media Marketing doesn't work for your business
If you are having trouble reaching the right audience
If you're constantly stressed about posting daily
 It may be time to talk to a social media professional. From consulting services to done for you services, we have you covered.
Fill out this short form to schedule a FREE call with a social media professional.
You owe it to yourself and your business to achieve success in 2023.