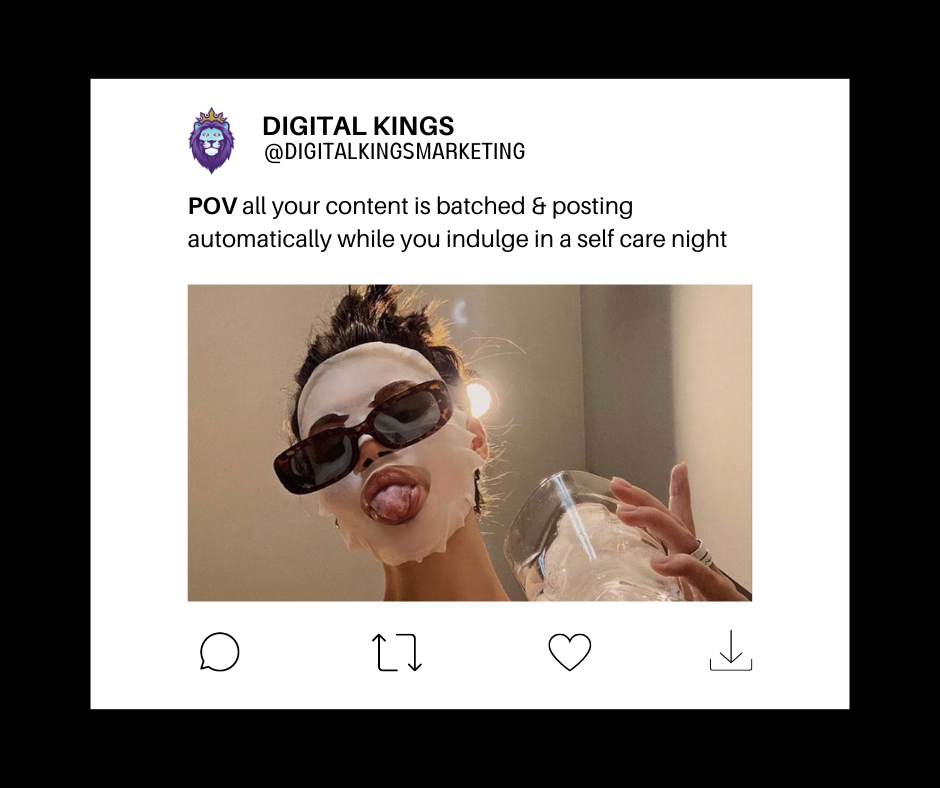 Of course, you will get to a point where you no longer have time to create content at all or simply want to invest in professional content creation, but this helps save MAJOR time when you're just getting started.
Alternatively, if you're at the spot where you're ready to invest in better content or simply don't have any time, book a free call to & have a team of experts dedicated to your social media account.
So very vaguely, this is my current workflow for content creation:
Organize my post ideas & content types
Write out captions/copy for each piece of content
Create long form content ( blogs, YouTube videos, podcasts, etc.)
Create short form content (social media posts, stories, YouTube shorts, emails, etc.)
Schedule out all content
Obviously, there's a lot more that goes into the back end such as market research, hashtag research, mapping out customer journeys, search engine optimization, & more.
Some creators will batch weekly & others like to batch monthly – it's your preference on how much you batch at a time.
When you create content, you're providing free and useful information to your audience, attracting potential customers to your website, and retaining existing customers through quality engagement.
So, if you're still unsure how to create content, it's crucial to your business growth that you learn how or hire somebody to create it for you.
START CREATING.