Brand awareness is like that saying "You have to learn how to walk before you can run" because it is the foundation of your overall sales funnel. It's the first step/interaction a user will have with your brand. & yes, first impressions are important. So as you can imagine, the more people that know about your brand the more likely you are to increase sales.
So what is brand awareness?  Brand awareness is how many users are familiar with your brand/business. And social media is a great place to get exposure to tons of potential customers/clients. Check out this amazing article to learn more in-depth about brand awareness!
Need this service done for you? Click here to schedule a FREE call!
HOW TO USE SOCIAL MEDIA TO INCREASE BRAND AWARENESS?
There are 4.9 billion social media users in the world. Your goal is to use social media as a tool to get in front of your ideal audience, as much as possible. Being that social media is generally a top of funnel strategy to an overall marketing plan, this tool lays the foundation of your sales funnel.
So here are 5 ways you can use social media to increase your brand awareness:
1. Use video content to increase your brand awareness
Video content is getting far more reach and engagement versus still posts. Create how-to-videos, short product clips, behind the scenes of your brand, etc. Get creative with it & make scroll – stopping content.
2. Strengthen your branding
With social media being a visual platform, it is a great way to strengthen your branding. Your business has a brand voice & personality. Don't be afraid to be different. This is what will set you apart from your competition. If there is one thing I recommend BEFORE investing in marketing is to invest in branding. Branding is your foundation to marketing. It's what people feel, think, say when they see your brand/business.
3. Use ALT text
Did you know you can add ALT text behind your still image photos? ALT text is short for alternative text. ALT text is text included in HTML code to describe an image on a webpage. It provides context for search engine crawlers as well as for those viewing a page with a screen reader & boosts your SEO tremendously. This boosts your brand awareness because users that can't render a certain photo, have the opportunity to learn about your image through this ALT text.
4. PUSHING OUT QUALITY CONTENT
Unfortunately, social media isn't what it was like 10 years ago. There are more creators on these apps than ever before & more people scrolling until something different catches their eye. This means that mediocre content won't cut it anymore. You have to be more creative, stand out more, & leave a lasting impression to the users that see your content. Quality content will sell itself – people share content they like.
5. Connect with your audience
Social media is one of the most effective marketing tools to engage & connect with your audience. Don't be afraid to create genuine relationships. Relationships in business go far. People talk whenever they are happy with a service/product! I actually just acquired a lead through social media & they told me that I was highly recommended by another platform user & they trusted their opinion to use me. Building a community full of genuine relationships is something you need to be doing if you're a business owner.
As you can see, social media marketing is a crucial part of the puzzle to increasing brand awareness.
HOW DO YOU MARKET A BRAND USING SOCIAL MEDIA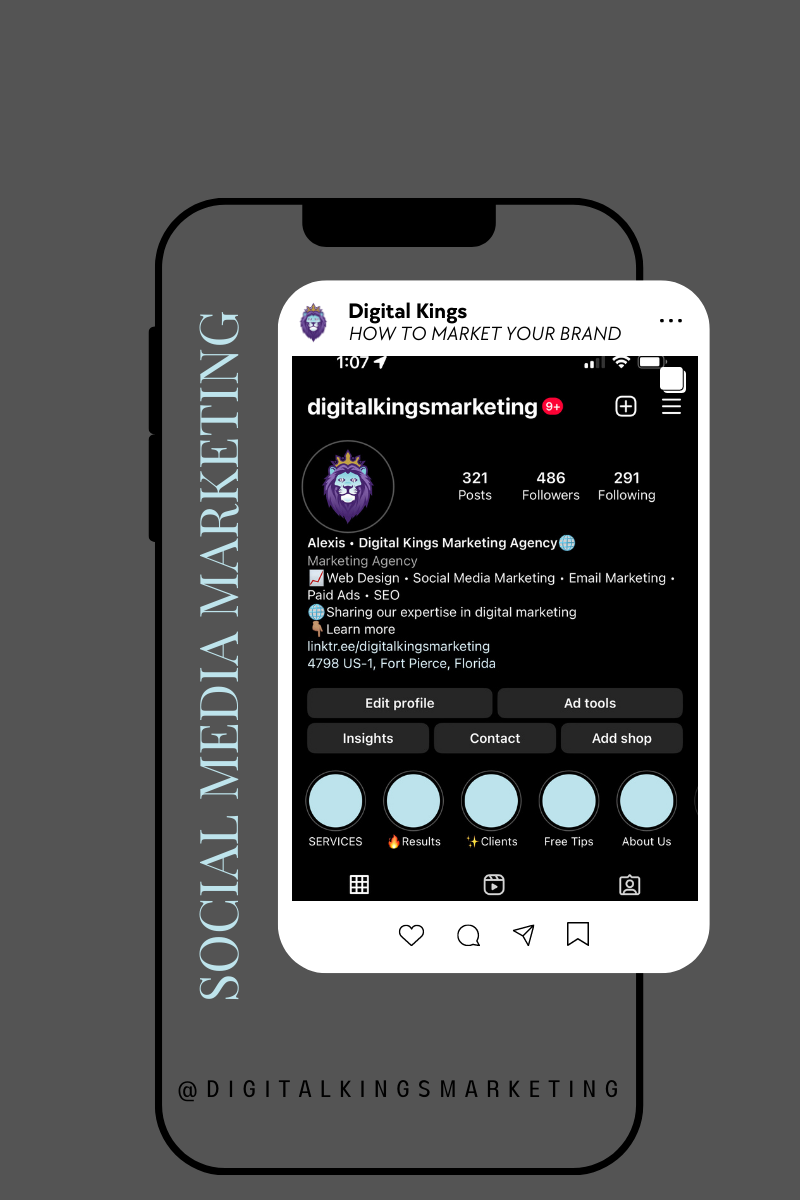 Positioning your brand in front of the right audience is key to generating actual results. In order to sell on social media, you need to market correctly & effectively.
Depending on what industry you're in, your business has a target audience that is ready to buy with the right push.
The best way to market your business on social media is to build a community & relate to your target audience. Solve a problem that they don't even know the solution to – be that solution.
Here are a few tips on what kind of content to post when you are trying to build a loyal community full of repeat buyers:
 Relatable content
Valuable tips
Behind the scenes of your business
Shareable content
People scroll right past the pushy sales ads – the industry is changing.
Top of funnel strategies take some of the most time & effort to grow.
I hope this blog helped you understand why social media marketing can increase your brand awareness tremendously!
If you feel stressed when posting, have no time to put into doing social media properly, don't know how the platforms operate, or just not that creative, fill out this simple form for a team of experts to do it for you!
 Upgrade your business for the new year.